Overstock knowledge graph template created to improve SEO. The objective was to become a furniture authority and appear in google answer box for multiple furniture related questions. Design wise, the SEO team needed a page the could be easily re-skinned and used for multiple subjects.  Scrolling product carousel and lower mods were included to prompt further site exploration, whether the customer is ready to directly shop, or more interested in browsing related inspirational guides.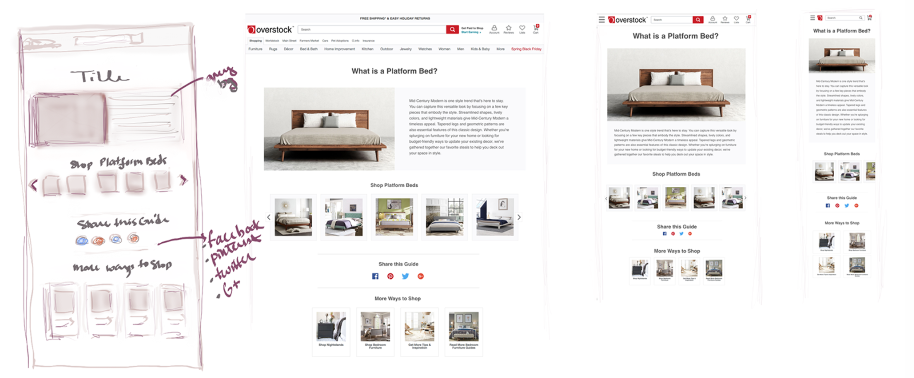 ClubO Gold Event Workflow
This was a rather complex ClubO event targeting both members and non-members. Multiple locations and mods were created to direct shoppers to the brand's product page where they could shop the sale. 

Store Page Content Improvement
The goal was to clean up store pages while also making them more SEO friendly. By including an informative and trending knowledge box, the team hoped to keep product pages relevant and to improve search results. 'Shopping Tips' section highlighted some of Overstock's best performing shopping guides, while the product reviews added SEO value while creating a more personal feel to the site.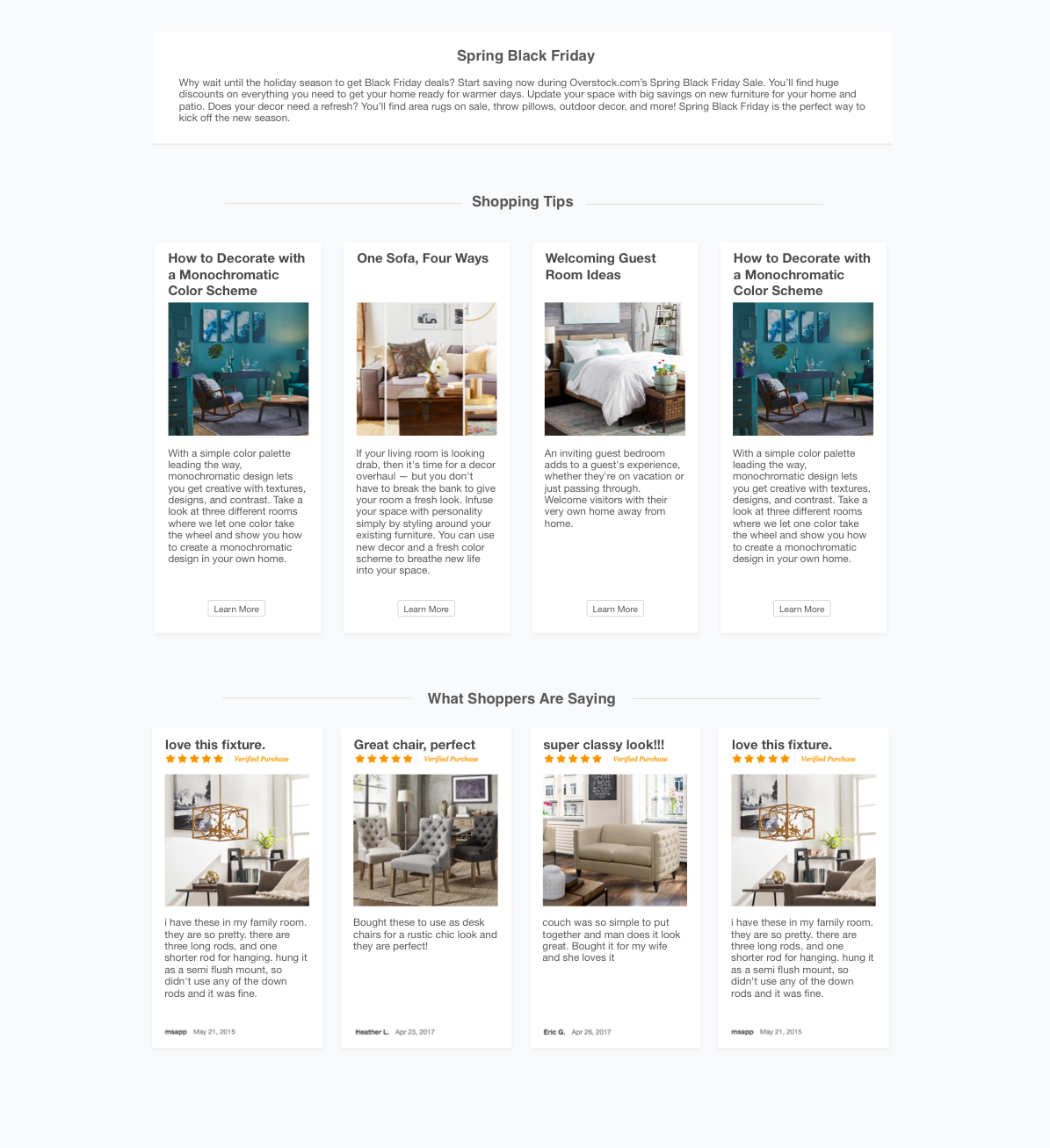 Example of a responsive web design. All design content is optimized for mobile, tablet, and desktop viewing.  All UX examples are designed using Sketch or Adobe XD.